Do you want to provide outstanding customer service to each of your customers?
Modern customer service is shaped by…
a multitude of channels. It's no longer a question of whether companies are affected by the digital transformation, but rather how and with what strategy digitalization can succeed in customer service. Whether it's through WhatsApp, self-service, social media, email, or telephone – we work with you to develop suitable solutions for your customer service management.
How to Reach Your Customers Anytime, Anywhere
Mobile messengers like WhatsApp and others are indispensable in today's communication. Hence, there is a significant customer demand for being able to reach companies through these popular channels. A messenger service quickly and sustainably enhances your customer satisfaction.
How Your Customer Service Can Efficiently Delight Customers
Live chats are now one of the cornerstones of customer service strategy, alongside email and phone, and they come with many advantages. For example, a service agent can assist multiple customers simultaneously, significantly increasing cost-efficiency in customer service.
How to Align Your Customer Service for the Future
Artificial intelligence is becoming increasingly important in customer service because bots can relieve your employees and quickly and reliably answer simple, repetitive questions. With our combination of team and tools, we guarantee stable and dependable service processes.
How to Turn Your Customers into True Fans
Communicating on public channels and digital platforms has many advantages: your customer service becomes authentic marketing, and you build an online community that promotes and makes your brand tangible to the world. In addition to our technical systems, we develop strategies and concepts for efficient customer care management that genuinely excite your customers in the long term.
How to Transform Your Online Reviews into Genuine Sales Boosters
Company and product reviews have a significant impact on purchase decisions. By professionally managing your online reputation, you can not only increase trust in your company but also transform negative reviews into positive ones. This way, you not only boost your NPS but also your sales.
Why Traditional Service Channels Should Not Be Missing
Approximately half of all customers still use the telephone or send an email to personally contact customer service. From the first level to the back office and up to the last level – as your partner, we respond to all your customers' inquiries, strengthen trust in your company, and thus ensure empathetic customer delight.
How to Stay Always Accessible and Even Save Costs
For many manufacturing companies, customer service can be a real challenge both in terms of personnel and finances. By intelligently outsourcing your cross-platform accessibility to the experienced service team of DSaF, you not only save money compared to building your own service team but also ensure that your customers are in the best hands.
Do you want to learn more about our offerings?
Download our service overview for free and without obligation now, or get in touch with us
Modern digital customer service means…
meeting each of your customers exactly where they are on their customer journey: on social media, on your website, in mobile messengers, or on review platforms. Our goal, together with you, is to understand your customers and find the most efficient solutions for every challenge. Our approaches are as individual as your customers' questions.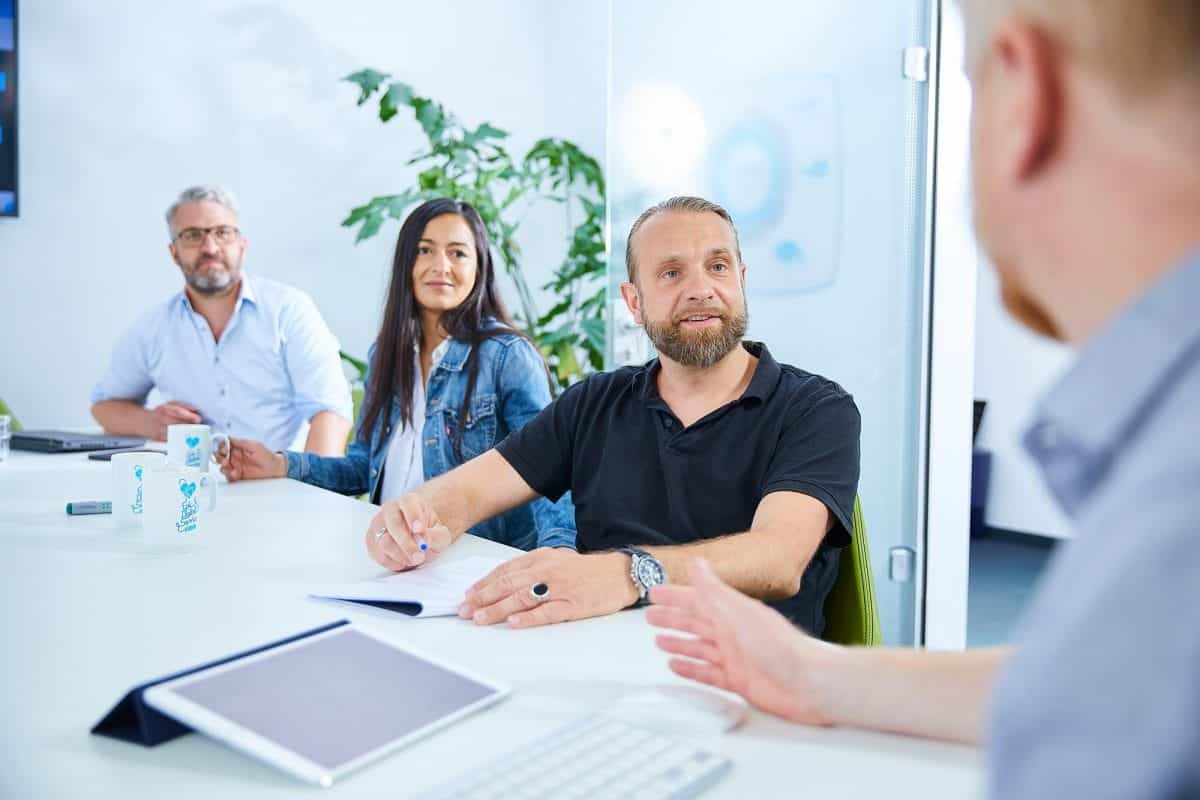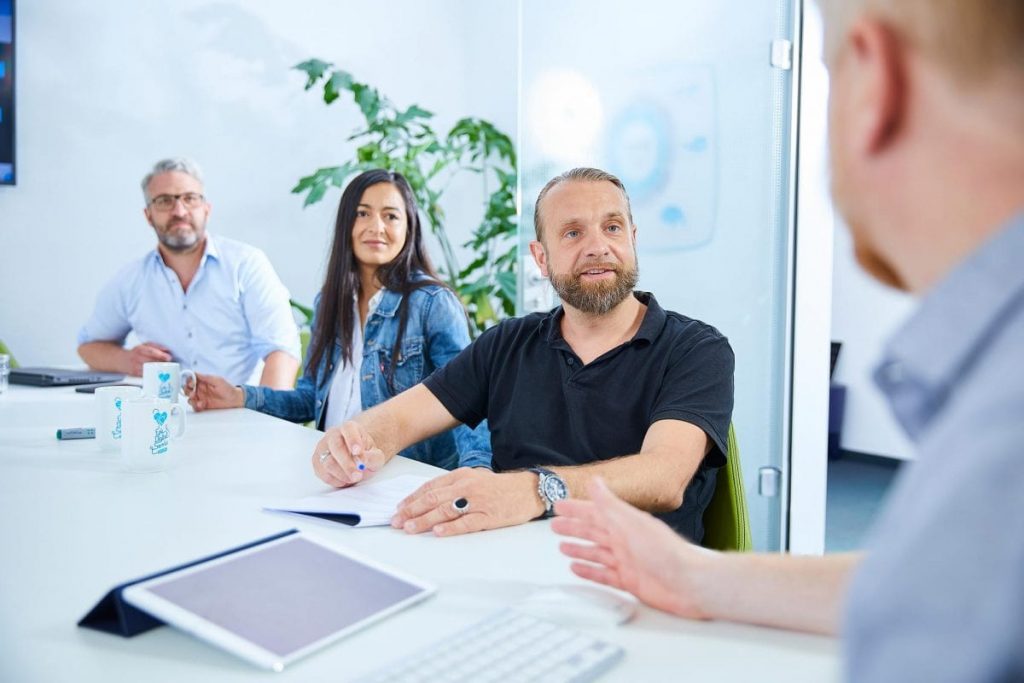 What should modern customer service look like today?
Modern customer service provides your customers with contact options across various channels. All channels are interconnected in real-time, and all interactions are centrally collected (omnichannel customer service). This improves accessibility for the customer while finding the most efficient solution path. The goal is to ensure a consistent experience for the customer and maintain consistently high service quality, even when switching channels.
Why should you outsource your digital customer service?
By outsourcing customer service, you can ensure that your customers receive the necessary assistance at the right time. We have over 20 years of expertise in digital service, understand day-to-day operations, and can reliably handle demand fluctuations. With us, expertise meets flexibility because we can quickly scale our support up and down as needed.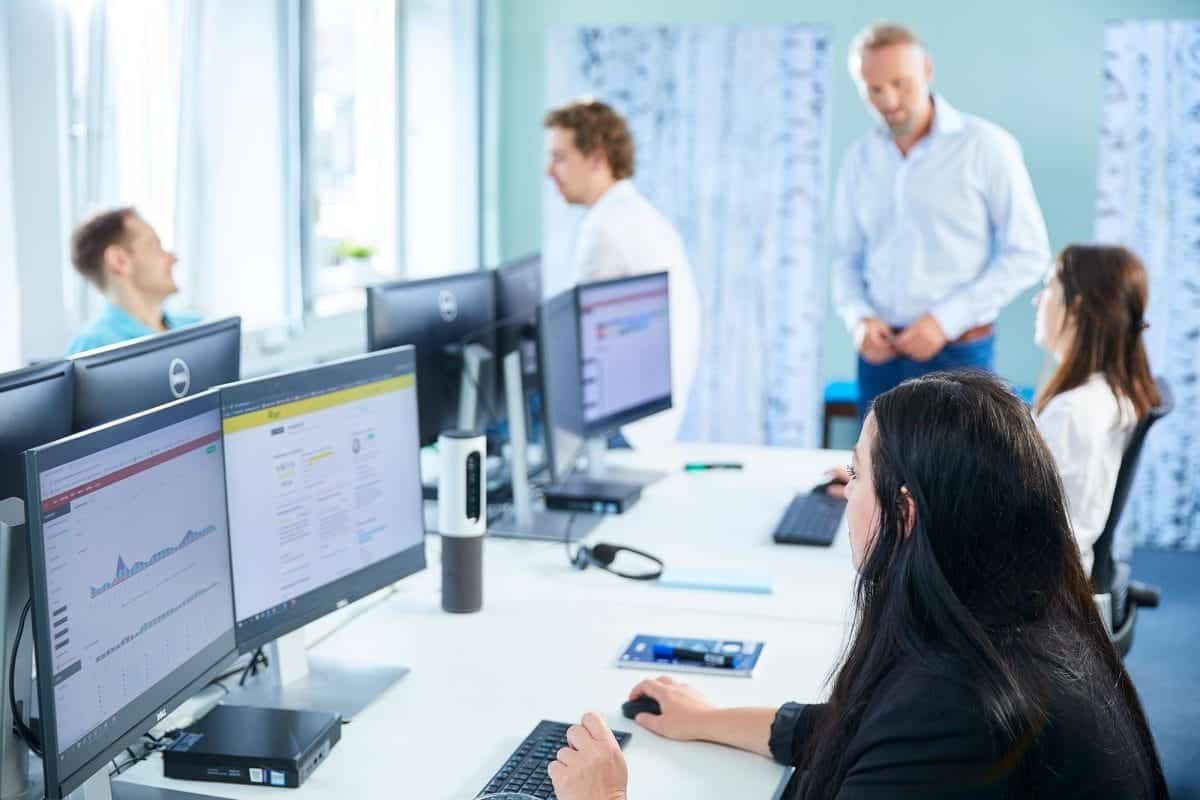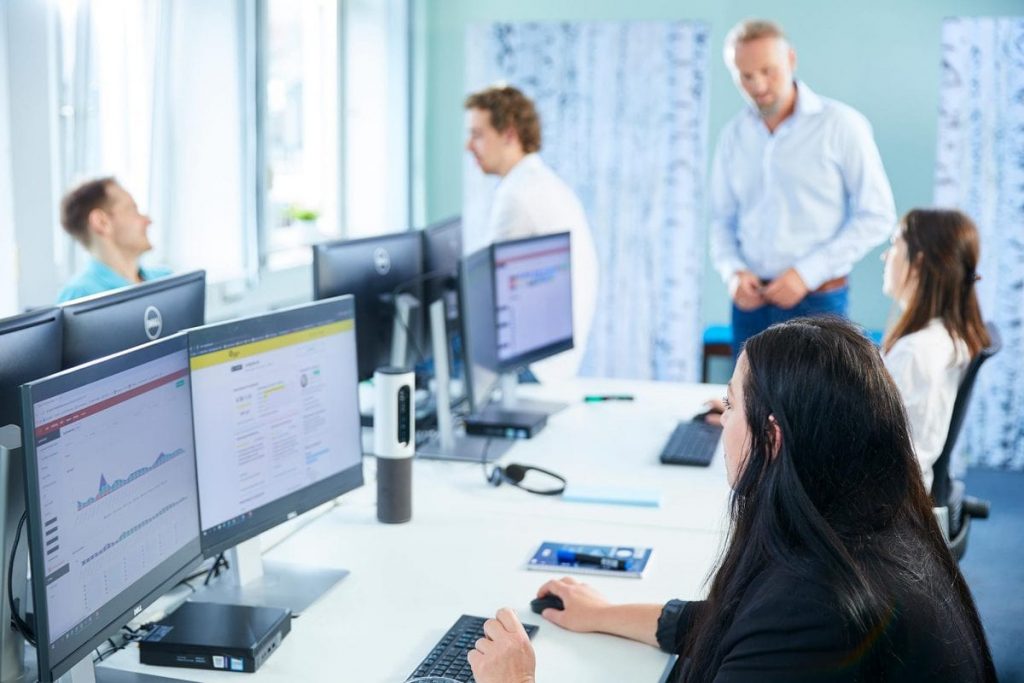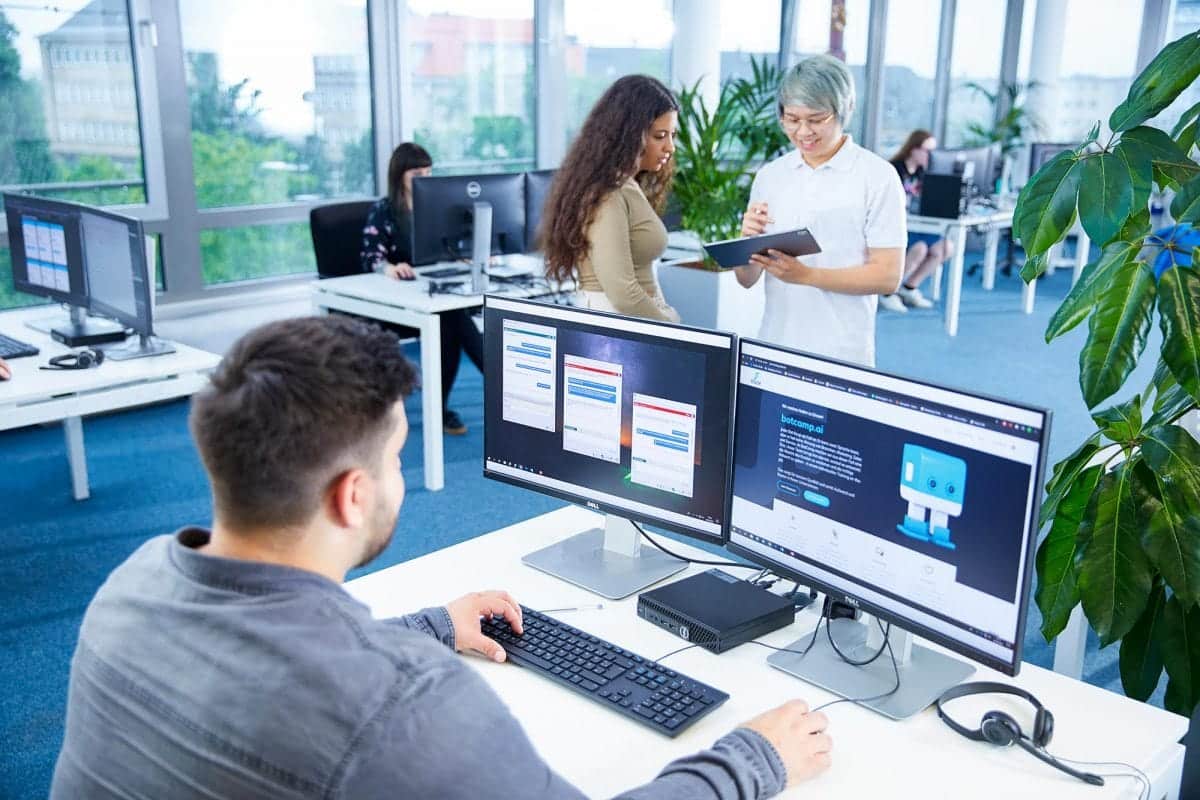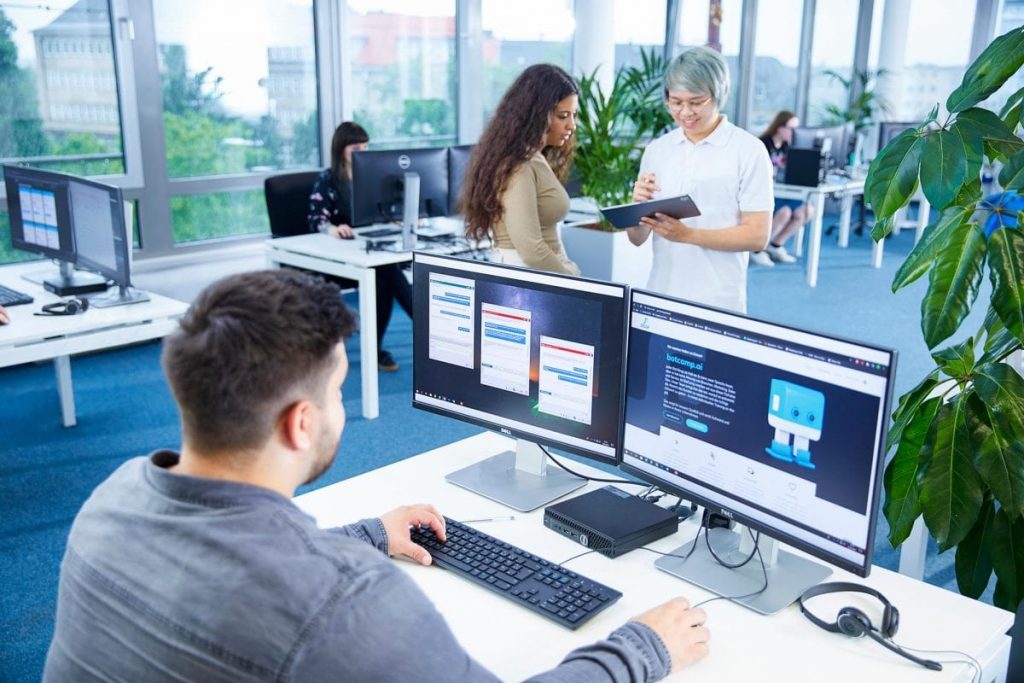 What are the advantages of automation and AI in customer service?
Artificial Intelligence (AI) in customer service offers many advantages, but it can also reach its limits when it comes to complex issues. Therefore, the optimal solution is a combination of AI and humans who can intervene when the bot cannot proceed. Human intervention also makes bot training more efficient. Combining these elements is the first step towards a comprehensive omnichannel system for your digital customer service. With our support, you not only relieve your employees but also ensure uninterrupted accessibility and competent, automated responses to simple queries.
What delights our customers:
"Always fresh ideas, great collaboration, and reliable service."


"The pragmatic approach and open, honest communication."


"They think along and find pragmatic solutions. It's a great  partnership."
Do you want an overview of our service solutions related to digital customer service?
We have prepared it for you to download